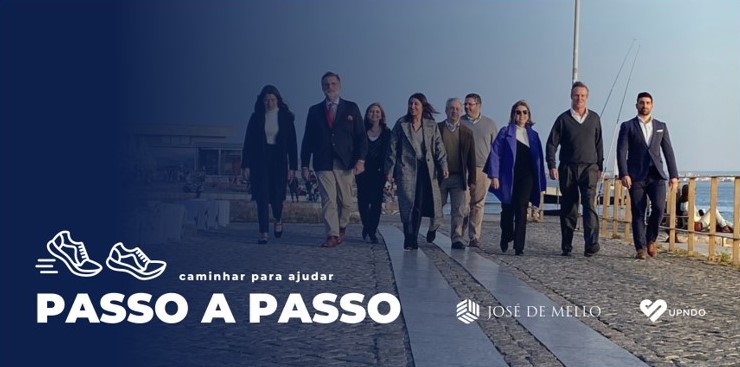 JOSÉ DE MELLO STARTS A NEW PROJECT WITH UPNDO
José de Mello is joining forces with UPNDO, a platform that centralizes wellness, social impact, and employee engagement. At José de Mello, we believe in creating sustainable value in the business world, and our partnership with UPNDO is a perfect example of this commitment. With UPNDO, we can provide our employees with an innovative solution […]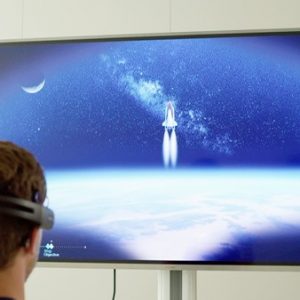 JOSÉ DE MELLO STARTS A NEW PROJECT WITH NEROES
José de Mello announced a new partnership with Portuguese Startup Neroes, pioneers in mental health enhancement and performance growth. Their revolutionizing Mental Training Platform lays on the joining forces of the most advanced neurotechnologies with a super artificial intelligence. For the next three months, some of our colleagues will be using Neroes training platform while […]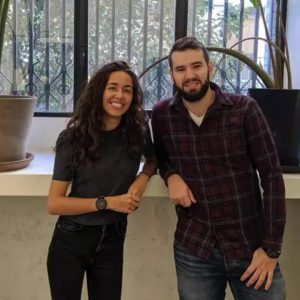 CUF STARTS A NEW PILOT WITH TUCUVI
The CUF Cascais Hospital and Grow are starting a new pilot with Spanish startup Tucuvi, to test automating phone calls, thereby supporting clinical teams in patient follow-up. If the virtual assistant identify any waring signs the clinical team is notified and will act accordingly. Developed by the teams of CUF Innovation, Office of Operational Transformation, […]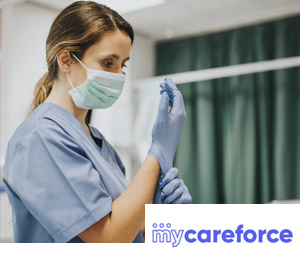 CUF STARTS A NEW PILOT WITH MYCAREFORCE
The CUF Human Resources department, CUF Tejo Hospital, and Grow are starting a pilot with Portuguese startup MyCareforce, to test the feasibility of the solution for hiring nurses within the organization. The pilot will evaluate the added value of the MyCareforce agility application in simplifying and enabling the hiring of experienced nurses with the highest […]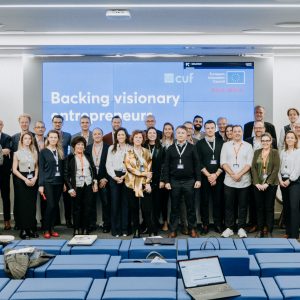 EIC x CUF Investor Day on Healthcare
The EIC x CUF Investor Day on Healthcare gathered international investors, healthcare managers, and startups funded by the European Innovation Council (EIC). The startup founders had the opportunity to present innovative technologies and solutions to the main European investors in the health sector, in three thematic pitching sessions (Biotech & Pharmaceuticals, Medtech and E-Health). the […]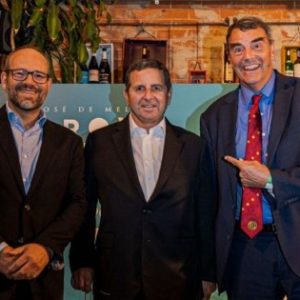 During the Websummit we celebrated our commitment towards entrepreneurship on a networking event that gathered the Grow startup community, the innovation leaders of José de Mello Group companies, and our innovation partners (vc investors, incubators, accelerators, academics and corporates). We spiced things with a truly amazing guest. Thank you Tim Draper for sharing your vision […]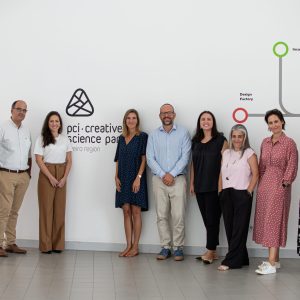 JOSE DE MELLO WENT ON TOUR
Last week, Grow by José de Mello went on tour. Monday we were at PCI Creative Science Park Aveiro and Universidade de Aveiro Incubator. Tuesday we were at UPTEC Science Technology Park of University of Porto and i3S Instituto de Investigação e Inovação em Saúde. Wednesday we were at Startup Braga and we met representatives […]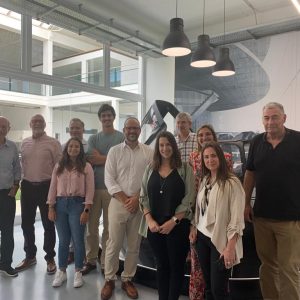 BRISA AND JOSE DE MELLO AT TUGA INNOVATIONS INC.
Last Friday, representatives from Brisa and José de Mello visited the headquarters of TUGA Innovations Inc, a company with Portuguese talent that intends to launch a completely disruptive mobility solution on the global market. The TUGA is a modular and flexible vehicle that adapts to both city traffic and on-road driving; it can be configured for […]
GROW VISITS MAIN ENTITIES OF THE INNOVATION ECOSYSTEM
Last Friday, representatives of José de Mello , CUF – Hospitais e Clínicas, Ravasqueira and José de Mello Residências e Serviços visited two of the main innovation centers and business accelerators in the country: Instituto Pedro Nunes and Biocant Park . At IPN, we got to know the ESA Space Solutions Portugal, and the Laboratory for Automatics and Systems (LAS) and met with several startups […]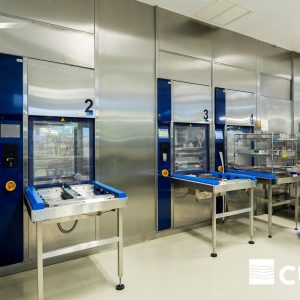 CUF STARTS A NEW PILOT WITH SIGMA TO IMPROVE ELECTRICAL MAINTENANCE
CUF partnered up with Sigma, one of the startups that participated in the EIC Procurers Day. The pilot will take place over the next 12 months at CUF's Sterilization Center and aims to obtain greater visibility into the impact of the flow of electricity on the equipment and to optimize its performance.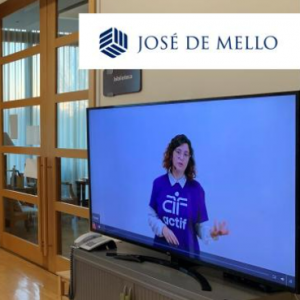 RESIDÊNCIAS AND ACTIF PARTNER UP TO MAKE SENIOR RESIDENTS ACTIVE
This project aims to help the preparation of activities by the technical team for the residents, increasing their participation, promoting their autonomy, improving the quality of the service and their satisfaction. During this project, José de Mello's technical team will have access to Actif content platform with a diversity of contents that can be used […]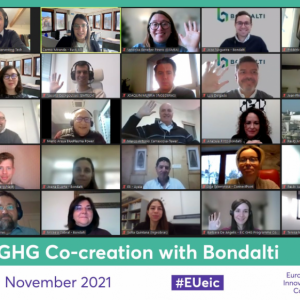 BONDALTI & EIC – GREENHOUSE GAS CO-CREATION PROGRAM
On the 29th and 30th of November 2021, the EIC Greenhouse Gas Co-creation Program with Bondalti took place online and 18 EIC companies had the opportunity to pitch their innovative and sustainable solutions to Bondalti. The EIC GHG Programme aims to leverage unique collaborative experiences between EIC companies and large European organisations and offer EIC […]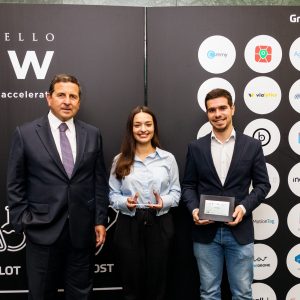 2ND EDITION OF GROW INNOVATION AWARD
On November 16, we celebrated the 2nd Edition of Grow Innovation Award, which aims to recognize the best startups that were involved in Grow. We had four finalists with us, Matereo, Vialytics, Clynx and Biosurfit, who delivered great quality pitches. The jury, composed by Ana Casaca, Pedro Rocha e Melo and Pedro Santos Vierira, based […]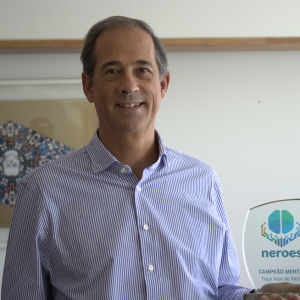 Some weeks ago we had the opportunity to try out Neroes' technology and explore the power of our brain! The startup spent the day at José de Mello's office and 17 people had the opportunity to experience Neroes' innovative technology that exercises the brain and improves performance in areas such as leadership, communication, and personal […]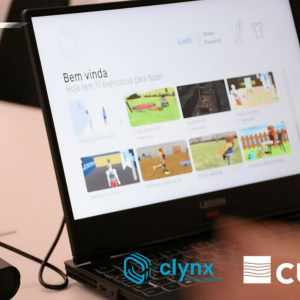 CUF & CLYNX, REMOTE PHYSIOTHERAPY
This year it was possible to move forward with the second phase of the pilot with Clynx, which aims to make physiotherapy a more interactive and motivating experience through a gamified approach. The pilot took place at CUF Alvalade Clinic at Physical Medicine and Rehabilitation Service and introduced significant improvements and new features, one of […]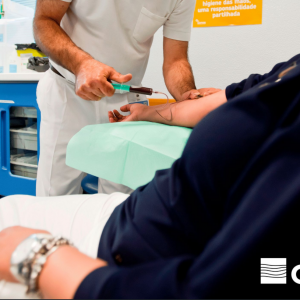 CUF & NANO4, NANOTECHNOLOGY IN DIAGNOSIS
CUF started a molecular diagnostic validation study for Chronic Myeloid Leukemia, in partnership with the startup Nano4 Global. The goal is to obtain a faster and more accessible diagnosis of this rare disease, bringing positive impacts on the monitoring of patients. NANO4 CML (Chronic myeloid leukemia) will be one of the first nanotechnology-based diagnostic systems […]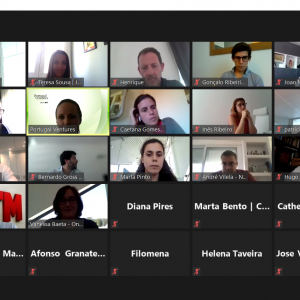 GROW AND PORTUGAL VENTURES
On July 2, José de Mello Group companies had the opportunity to meet some of Portugal Ventures' SMEs – Azitek, Bandora, FC&RD, Follow Inspiration, iHcare, One care, Logical Safety, Neroes, Storyo, Try Portugal e Xplora -, during a pitch session and 1-to-1 meetings, and explore potential partnerships.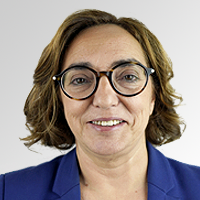 GROW HIGHLIGHTED IN JORNAL ECONÓMICO
Isabel Caetano, co-founder at Ready2Innov, wrote a very interesting article for Jornal Económico about the importance of corporate-startups partnerships in the promotion of innovation, illustrated by Buzzstreets and Clynx' pilot projects within Grow Health.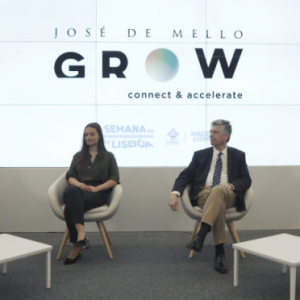 GROW ON LISBON ENTREPRENEURSHIP WEEK
José de Mello Group decided to join the 10th edition of Lisbon Entrepreneurship Week, and organized a debate about the role of large companies in supporting entrepreneurs, namely how these collaborations contribute to both the growth of startups and the reinforcement of an innovation culture in large companies.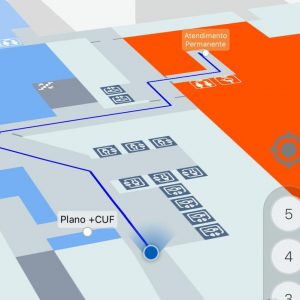 CUF TEJO NAVEGADOR – AN INDOOR NAVIGATION SOLUTION DEVELOPED BY BUZZSTREETS
Buzzstreets is a tech startup providing mapping, navigation and tracking of people and equipment in complex indoor structures. Through this navigation system, it offers an unparallel user experience, helping users navigate their way, whether on foot or in a vehicle, to a specific location within a building.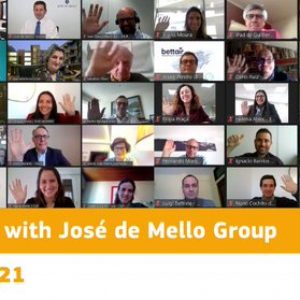 EIC PROCURERS DAY BY JOSÉ DE MELLO
On the 17th and 18th of March, José de Mello Group hosted an event dedicated to the European startup community in the areas of mobility, health and senior care, through a partnership with the European Innovation Council (EIC), European Commission's structure responsible for the promotion of innovation. The EIC Procurers Day powered by José de […]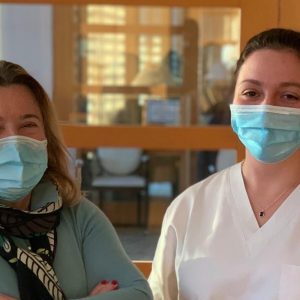 JMRS COMPLETED ITS FIRST PILOT WITH HEALTHTEXTILES
José de Mello Residências e Serviços just completed its first innovation pilot with HealthTextiles, a Swedish startup that creates clothes and uniforms for the healthcare sector with anti-microbial properties, made from a revolutionary and unique natural material – TorTex.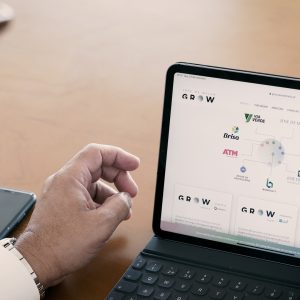 GROW ON THE NEXT BIG IDEA
Grow was featured on the latest episode of The Next Big Idea. Check how we are matching some of the most innovative startups like Biosurfit and Matereo with CUF and Brisa. Find out more about how we can help your startup! LETS GROW TOGETHER!!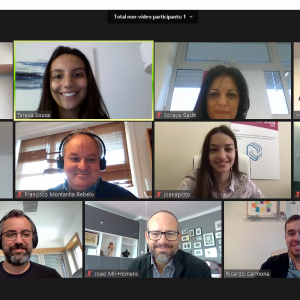 GROW MENTORING SESSIONS 4th EDITION
We closed 2020 with the 4th edition of Grow Mentoring Sessions, an event that gives Grow startups the opportunity to present their business challenges to a distinctive group of mentors from the innovation ecosystem.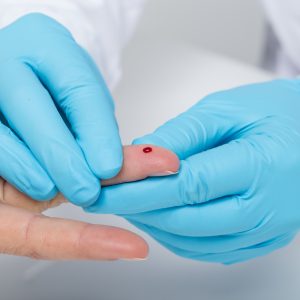 SHARING THE SUCESS OF OPEN INNOVATION
Since 2017 we have implemented more than 25 pilots with startups across different sectors and technology fields. Today we are recognizing the success of our partnership with Biosurfit with whom we have been collaborating for the past 2 years. Together we developed a pilot where our pediatric emergency care unit at CUF Almada was able […]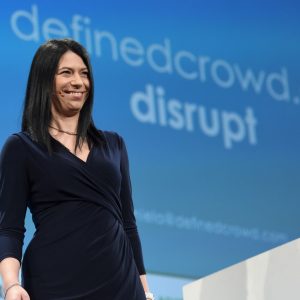 DEFINED CROWD RAIZES AN INVESTMENT OF 46 MILLION EUROS
Daniela Braga – founder of Defined Crowd – announced the close of a series B investment round of $ 50,5 million (about 46 million euros) to stimulate the growth of its technology platform based on Artificial Intelligence (AI). Defined Crowd was one of the startups that collaborated with Grow through a pilot project with José […]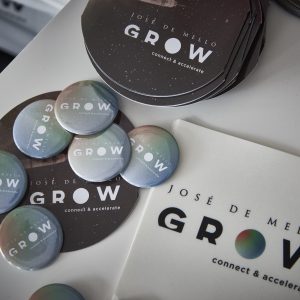 GROW MENTORING SESSIONS 3rd EDITION
Grow Mentoring Sessions offer Grow Startups the opportunity to expose some of their challenges in a broad mentoring meeting with key people from the startups ecosystem. Startups receive face-to-face mentoring from 8 mentors, including peer startups, Grow Mentors, reference startups and investors, in a very dynamic session.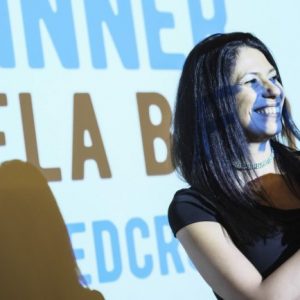 DANIELA BRAGA (DEFINED CROWD) IS THE WINNER OF JOÃO VASCONCELOS AWARD
Daniela Braga – founder of Defined Crowd – was the winner of the first edition of the João Vasconcelos Award and will receive a prize of 10,000 euros This is an annual award created by Startup Lisboa in honour of its founder and former Secretary of Industry – João Vasconcelos. The award aims to distinguish […]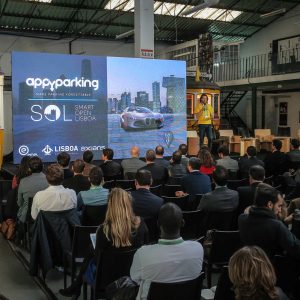 GROW MOBILITY IS A PARTNER OF SMART OPEN LISBOA
For the 3rd year, Grow Mobility is a mobility partner of Smart Open Lisboa (SOL), along with Carris, Daimler, Emel, Ferrovial and Metro SOL is a startup acceleration program powered by Beta-i designed to upgrade Lisbon's city life, going from July to November. Grow Mobility will work closely with startups to validate and integrate their […]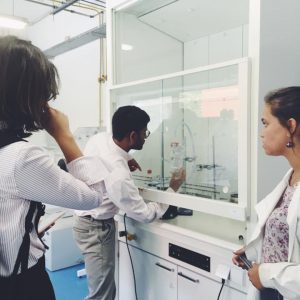 GROW HEALTH VISITED TEC LABS
Grow Health was invited by Tec Labs, ULisboa Science Innovation Center, to visit their Microbiology and Biology labs and to get to know 13 investigation projects developed by the university and IBEB (Instituto de Biofísica e Engenharia Biomédica) It was a great opportunity for Madalena Clara (Grow Health team) to present Grow and to get […]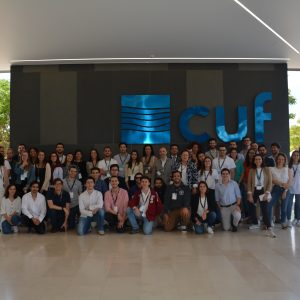 24h & 9 IDEAS TO LIVE BETTER WITH BREAST CANCER
On June 28, CUF Descobertas held the first CUF Hackathon dedicated to breast cancer. During 24 hours, 41 students distributed among 9 teams embraced the challenge to come up with innovative ideas to support women during their treatment During the first day, teams had the opportunity to share and validate their ideas with patients, cancer […]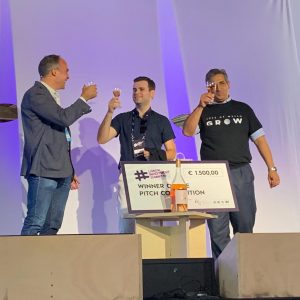 GROW @ LISBON INVESTMENT SUMMIT 19'
Lisbon Investment Summit is a two-day event that brings together top investors, entrepreneurs and executives from all over the world to create unique networking and investment opportunities This years' edition hosted 750 startups, 200 investors, 400 corporates and more than 100 speakers from over 50 countries. Participants had the opportunity to listen to keynotes and […]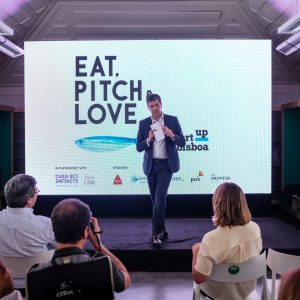 GROW WAS @ STARTUP LISBOA DEMO DAY
Grow was at Startup Lisboa annual Demo Day event "Eat, Pitch & Love" at Casa do Impacto This event gathered 22 startups of Startup Lisboa and 7 startups of Casa do Impacto to pitch their solutions in an informal environment Startup Lisboa has announced "João Vasconcelos Award – Entrepreneur of the Year 2019", an award […]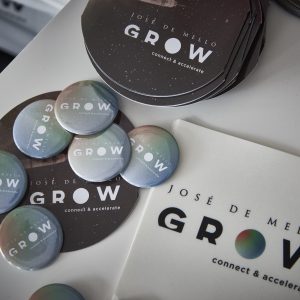 GROW MENTORING SESSIONS 2nd EDITION
Grow Mentoring Sessions offer Grow Startups the opportunity to expose some of their challenges in a broad mentoring meeting with key people from the startups ecosystem Startups receive face-to-face mentoring from 10 mentors, including peer startups, Grow Mentors, reference startups and investors, in a very dynamic session The second edition of Grow Mentoring Sessions took […]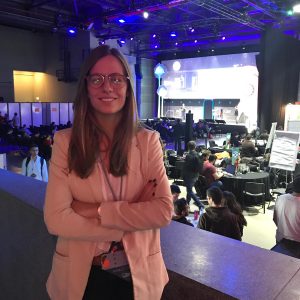 Pixels Camp 2019 took place at Pavilhão Carlos Lopes from the 21st to the 23rd of March This is a 3-day event of non-stop tech talks, workshops and a 48-hour programming competition During the second day of the event, participants had the opportunity to listen to Insert Coin final pitches (Bright Pixel Acceleration Program)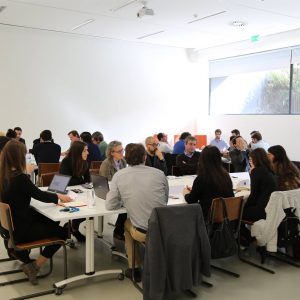 Last Friday, Grow was at Instituto Pedro Nunes (IPN) to meet some of the most recent innovative solutions of the Portuguese market Bondalti, Brisa and José de Mello Saúde gathered with 3 labs and 15 enthusiastic startups of IPN that accepted the challenge to help our companies find innovative solutions to their businesses A special […]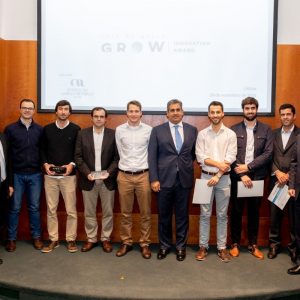 2018 GROW INNOVATION AWARD
On the 29th of November, José de Mello granted the 2018 Grow Innovation Award to two Grow startups: Stratio (1st place) and HealthySystems (2nd place) This award recognizes both the startups' potential as ventures and the outcome of pilots they've carried out with José de Mello subsidiaries Selected among seven finalists, the two winners were […]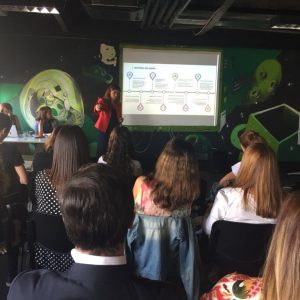 Beta-i invited Grow to share its experience with Novartis in a brainstorming session on the challenges of Techcare – Novartis' startup program in partnership with Deloitte Digital and Beta-i. Ana Casaca (Grow) and Rita Ralha (Grow Health) presented Grow in this meeting and participated in the following debate.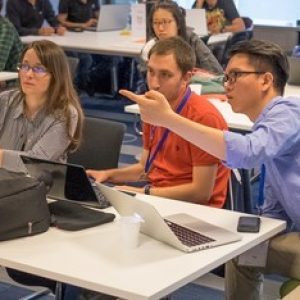 GROW HEALTH @ EIT SUMMER SCHOOL
EIT Digital – Europen Institute of Innovation & Technology – led a 2-week Wellbeing Summer School in Lisbon, in which students were challenged to develop a business plan for a solution in the Longer Independent Living scope.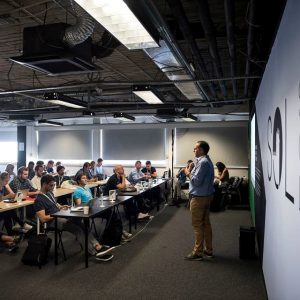 GROW MOBILITY @ SOL BOOTCAMP
The second phase of Smart Open Lisboa (SOL) allowed 24 startups to participate in a 5-day Bootcamp composed of workshops, talks and mentoring sessions. 14 startups were selected for the next phase – Experimentation -, and will now run pilots with the mobility partners, including Brisa, Carris, EMEL, Ferrovial and Metro. Bruno Tavares, Ana Casaca […]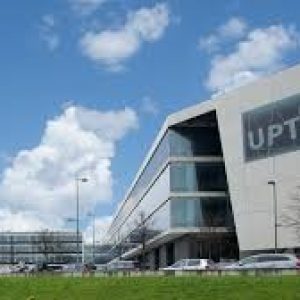 UPTEC invited Grow to meet with several faculty representatives and incubated startups with innovative solutions.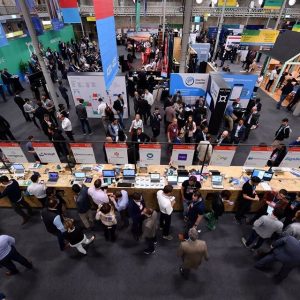 GROW MOBILITY @ MONEYCONF
Since 2015, MoneyConf gathers around 5000 attendees – among Bitcoin, Cryptocurrency and Fintech experts – to discuss digitalization challenges in the finance sector.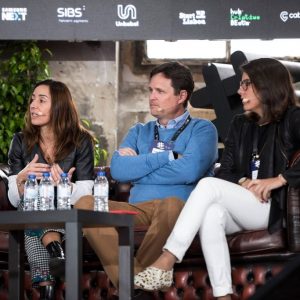 #LIS18: RITA RALHA @ DO OR DIE – THE EVOLUTION OF OPEN INNOVATION
Rita Ralha (José de Mello Saúde) was one of the speakers at the Open Innovation roundtable moderated by Manuel Tânger (Beta-i).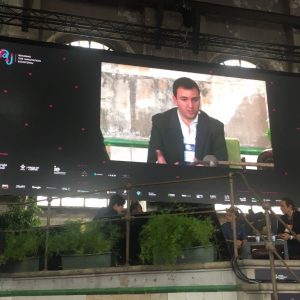 #LIS18: JOÃO LEAL @ MAKING SENSE OF DATA – THE DOOR TO INNOVATION
Moderated by Ricardo Marvão (Beta-i), this panel about Big Data was composed of João Leal (José de Mello Saúde), Bola Adegbulu (Predina), Daniel Thomas (Mojo Fertility) and Sophie Stalla-Bourdillon (University of Southampton).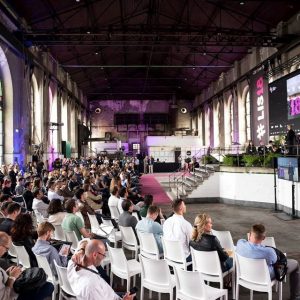 #LIS18: JORGE SALES GOMES @ INVESTING IN SMARTER CITIES & THE FUTURE OF MOBILITY
This panel about the role of mobility in the cities of the future included Jorge Sales Gomes (A-to-Be), Pedro Garcia (mov.e), Rui Bica (BMW) and was moderated by Renato de Castro (SmartUp Consulting Firm).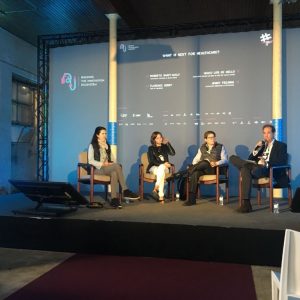 #LIS18: VASCO LUÍS DE MELLO @ WHAT IS NEXT FOR HEALTHCARE
Together with Florence Herry (Libheros) and Roberto Saint-Malo (BetaAngels), Vasco Luís de Mello (José de Mello Saúde) participated in a panel about the future of healthcare, moderated by Jenny Fielding (Techstars). This panel focused on the challenges that different healthcare players are facing.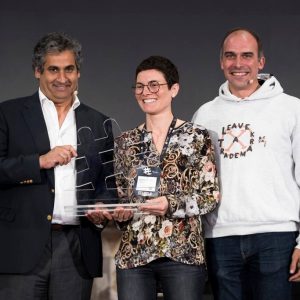 #LIS18: TONIC APP, WINNER OF THE PITCH COMPETITION POWERED BY GROW
During the event, 12 startups had the opportunity to pitch their solutions to a jury panel composed of Ana Casaca (José de Mello), Francois Mazoudier (TMRW), Jenny Fielding (TechStars), Pedro Falcão (LC Ventures) and Zach Coelius (Coelius Capital). The winner was Tonic App, an app created by and for medical doctors that aggregates useful medical […]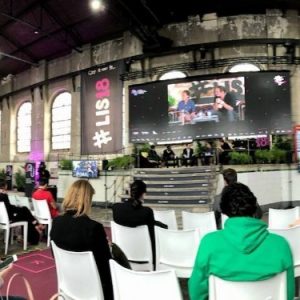 GROW @ LISBON INVESTMENT SUMMIT '18
Lisbon Investment Summit is a 2-day event that brings together top investors, entrepreneurs and innovative executives from all over the world to create unique networking and investment opportunities. The 5th edition hosted 750 startups, 200 investors, 400 corporates and more than a 100 speakers from over 50 countries. During these 2 days, participants had the […]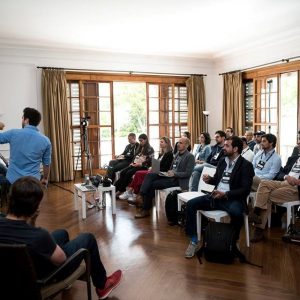 #LIS18: GROW @ THE INVESTORS ACADEMY
As sponsor of the Investors Academy, Grow had 6 people participating in an exclusive session about investment in startups.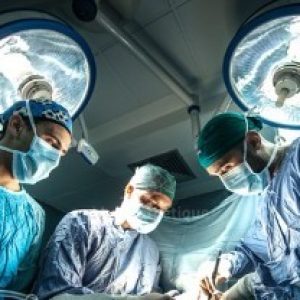 GROW HEALTH PARTNERED WITH 2 NEW STARTUPS!
Incision and Healthy Systems are the most recent pilots of Grow Health (José de Mello Saúde). Incision is a Dutch startup that has created a surgery training platform focused on gynaecology and general surgery, based on video contents. In collaboration with Academia CUF, this platform will be tested by 5 doctors during 2 months at […]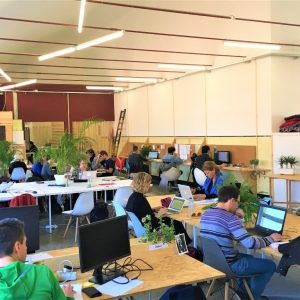 GROW MENTORED PAES' STARTUPS
In the scope of PAES (Programa de Apoio a Empreendedores Sociais), supported by Impact Hub, Mariana Ribeiro Ferreira (José de Mello Saúde) and Diogo Mendes (CUF) are mentors of 2 business ideas with positive impact in the world. On April 23, Ana Casaca (José de Mello) held a mentor session for all the 11 business […]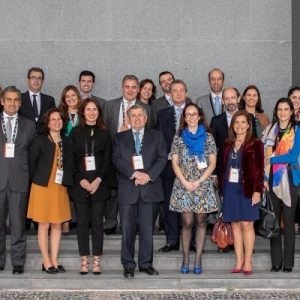 JOSÉ DE MELLO HOSTED THE FIRST EDITION OF CORPORATE ACCELERATORS GET TOGETHER
On April 20, José de Mello gathered 20 corporates with initiatives that support the development and acceleration of startups in Portugal. The event was attended by the State Secretary for Industry, Ana Lehmann, that shared her vision about the importance of the corporate programs. Vasco de Mello (José de Mello) opened the event, followed by […]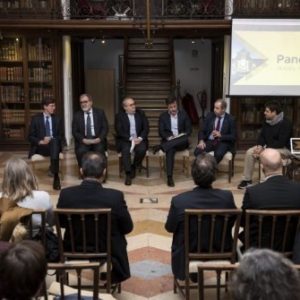 BRISA PARTICIPATES IN SMART OPEN LISBOA 3RD EDITION, AS AN ACTIVE LEAD FOR THE MOBILITY SECTOR
Similar to last year, Brisa is one of the mobility partners of the third edition of Smart Open Lisboa. SOL is a startup acceleration program focused on the validation and integration of innovative solutions to upgrade the city life of Lisbon, which will take place from April to November. Franco Caruso (Sustainability Manager at Brisa) […]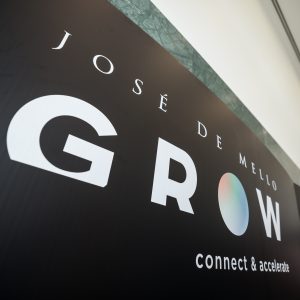 Since its launch in 2017, Grow has already launched 10 pilots with startups (Nutrium, Peek Med, Mapidea, Agentifai, Biomode, Defined Crowd, Pro Grow and Stratio) and 5 contracts were closed (Nutrium, Mapidea, UpHill, Beamian and GFoundry).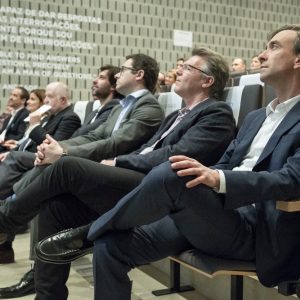 Ana Casaca (José de Mello) and Jorge Maia Gomes (José de Mello Saúde) were invited to be juries at the final session of RESOLVE – Health Innovation acceleration program – and meet 15 innovative projects.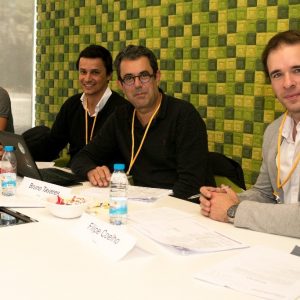 GROW MOBILITY PARTICIPATED @ ACREDITA PORTUGAL 2018
A jury panel, composed by Brisa and Acredita Portugal representatives, selected the finalists for the Brisa's Mobility Award. These projects are related with technological solutions that seek efficiency and integration with mobility systems. Bruno Tavares (Brisa), Filipe Coelho (Brisa) and Frederico Melo (Brisa) were at the jury panel.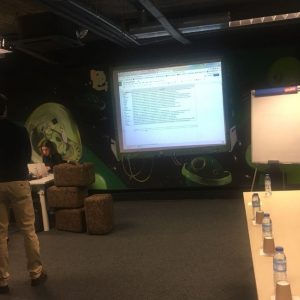 LISBON CHALLENGE INVITED GROW TO BE JURY
Grow was invited to participate in the Selection Day of the Lisbon Challenge, one of the best accelerators in Europe. Daniela Gonçalves (Innovation Manager at José de Mello Saúde) participated in the jury panel.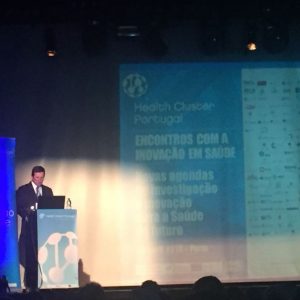 GROW WAS @ HEALTH INNOVATION MARKET
In the framework of the Health Cluster Portugal Innovation Conference, this event brought together around 250 representatives from research and industry health sectors, government authorities and international stakeholders. Salvador de Mello (President of Health Cluster Portugal and President of José de Mello Saúde) was speaker at the event and the Grow Health team had the […]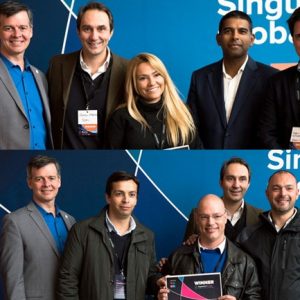 International startups with a positive impact on Earth had the opportunity to compete at Singularity University Portugal's Global Impact Challenge for a 10-week SU Ventures Incubator Program. Ana Casaca (Head of Innovation at José de Mello) was one of the juries.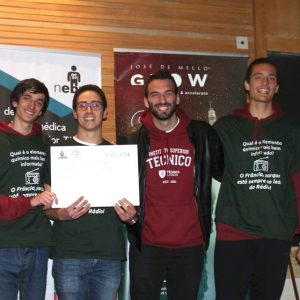 GROW HEALTH PARTNERED WITH BIOMIND
In partnership with Instituto Superior Técnico (IST), Grow Health promoted a 24-hour competition for Portuguese Biomedical engineering students, in which they were challenged to develop a solution for the clinical information management in 2025. Pedro Bastos (CEO at Hospital Vila Franca de Xira) and João Leal (Head of Clinical Information Management and Business Intelligence at […]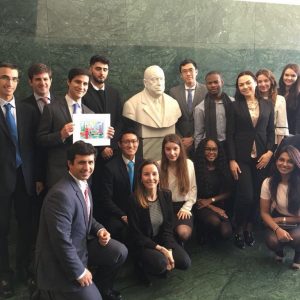 In the scope of Kings College Business Club, 15 students have visited José de Mello's Headquarters to know more about the Group and its companies. During their visit, Grow had the opportunity to present its program to this group of students.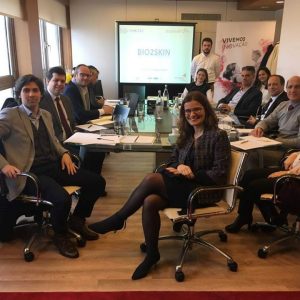 COHiTEC is an acceleration program that aims to support new ideas developed by Portuguese R&D institutions. Ana Casaca (Head of Innovation at José de Mello) was invited to integrate the jury panel of this year edition.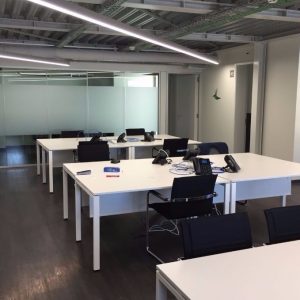 GROW MOBILITY HAS A NEW ACCELERATOR WORKSPACE!
Grow Mobility has inaugurated its new startups workspace at Brisa Campus (São Domingos de Rana). It has capacity to host 14 entrepreneurs willing to work along with Brisa in the scope of Grow Mobility.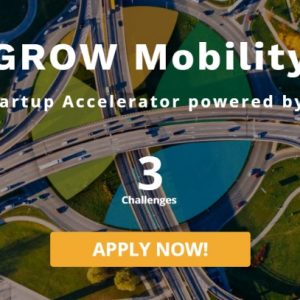 STARTUS SCOUTING PROGRAM IS NOW LIVE!
In cooperation with StartUs Insight, Grow Mobility launched a new startup scouting program to bring more startups to Brisa's ecosystem. The program focuses on 3 specific areas: new mobility, tooling & telematics and road infrastructure. Applications started in January and will close by March 25th. More details about the program here.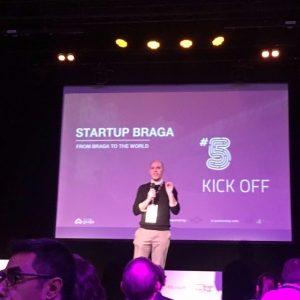 STARTUP BRAGA ACCELERATION PROGRAM
Startup Braga has launched the 5th edition of its Acceleration Program which is designed to help startups to validate and define its business models with the help of its network of partners and mentors. Rita Ralha and Daniela Gonçalves (Grow Health) were at the kick-off session.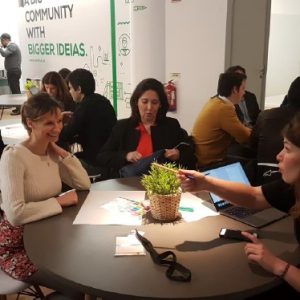 IE CLUB LEARNING EXPEDITION
IE Club organized a 3-day learning expedition in Lisbon. The goal of this event was to confront large companies and startups from different cultures (French and Portuguese) on common subjects about the startups ecosystem. Ana Dias and Ana Casaca represented Grow at this event.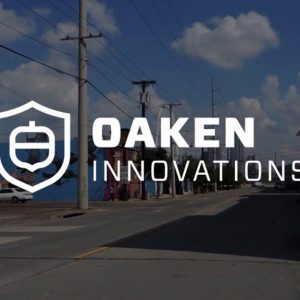 Having Blockchain as one of the actual hot topics, Grow Mobility has decided to invite Okaen Innovation, an American startup that combines blockchain & IoT, to lead a workshop that combined strong learning aspects about Blockchain, with its integration with mobility and how it can improve Brisa's operations (ex: Tooling).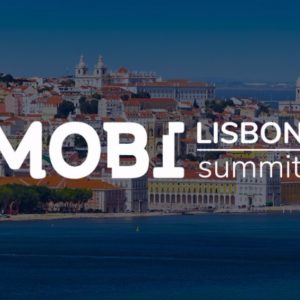 This annual event is considered one of the Portuguese most innovative and relevant events about urban mobility. Grow Mobility was at Lisbon Mobi Summit, with Eduardo Ramos and Pedro Rocha e Melo as speakers. Take a look at Eduardo Ramos' interview.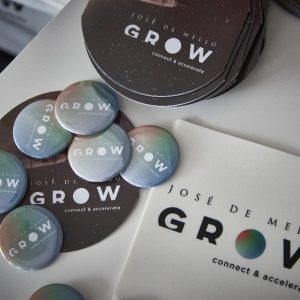 WHAT HAPPENED IN 2017… THE RESULTS HAVE OVERCOME THE EXPECTATIONS
Dear friends, 2017 was marked by the public launch of Grow. Almost a year later, we are proud and excited about the results so far. During 2017, we were active in multiple events and ran acceleration programs and hackathons to respond to concrete challenges of José de Mello Group. Today we are able to claim […]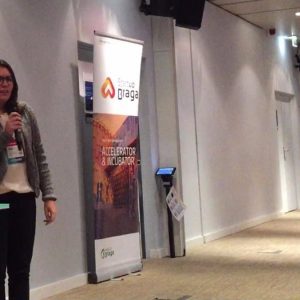 GROW HEALTH @ HEALTH 2.0 PT MEETUP
The Meetup took place on November 9 at the Microsoft Lisbon offices. This event was organized by Startup Braga to promote networking between startups, entrepreneurs and companies in the Health sector. Rita Ralha (Grow Health) had the opportunity to present Grow to the audience and PeekMed (Grow Health pilot at Hospital Vila Franca de Xira) […]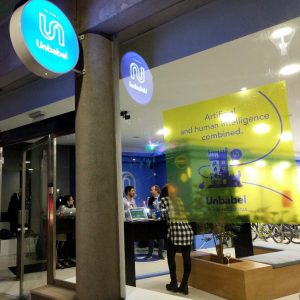 WEB SUMMIT: GROW & UNBABEL WEB SUMMIT PARTY
On November 8, Grow and Monte da Ravasqueira partnered with Unbabel (one of the top 5 Portuguese startups) for an exclusive event dedicated to Web Summit, along with other international partners of the company, including Digital Genius and Notion Capital. It was a great opportunity to get a closer look at the startups' ecosystem with […]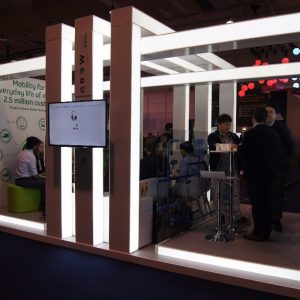 WEB SUMMIT: GROW MOBILITY HAD A BOOTH WITH A-TO-BE & VIA VERDE
Grow Mobility held a booth with A-to-Be and Via Verde next to some of the biggest players in the Mobility sector. This space was designed to promote meetings with mobility key players and startups during the event.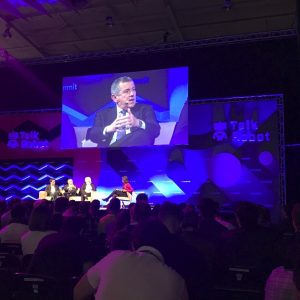 WEB SUMMIT: VASCO DE MELLO @ MOBILITY ROUND TABLE
On November 9, Vasco de Mello (Chairman of José de Mello Group) was one of the speakers at the "Rethink transport, remake the world" round table, next to Nicolas Brusson (BlablaCar) and Sharon Masterson (OECD International Transport Forum). This round table focused in ways infrastructure and mobility companies can work with each other and with […]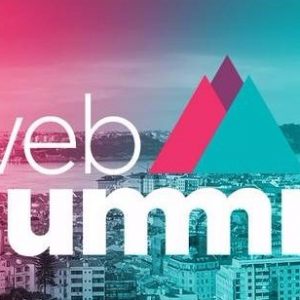 WEB SUMMIT TOOK PLACE FROM NOVEMBER 6 – 9 AT FIL
Web Summit 2017 was attended by more than 60.000 participants from over 170 countries, 1.200 speakers and 2.600 journalists. This global conference represents an opportunity for investors, companies and entrepreneurs to access an exclusive network, to meet the most innovative startups and to listen to some of the most prestigious speakers in the world. Artificial […]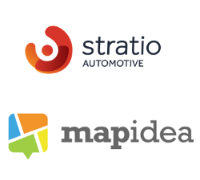 Stratio and Mapidea, two of the Grow Mobility ongoing pilots, were present at the event. Stratio had the opportunity to pitch their solution to the Web Summit participants at the Growth Stage. We Park, one of the startups mentored by Grow Mobility was present too.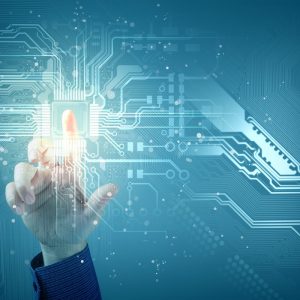 WEB SUMMIT: ANA CASACA & EDUARDO RAMOS @ CORPORATE INNOVATION SUMMIT ROUND TABLE
The Corporate Innovation Summit is a one-day and invite-only event that took place on November 6. Two Grow members – Ana Casaca (Head of Innovation at José de Mello) and Eduardo Ramos (CEO of A-to-Be) – had the opportunity to participate in exclusive workshops, presentations and networking events.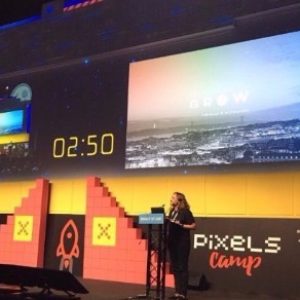 GROW HEALTH @ PIXELS CAMP!
This year Grow Health has teamed up with Bright Pixel to challenge programmers and startups to present solutions that respond to José de Mello Saúde real needs in the areas of Artificial Intelligence, Internet of Things (IoT) and Augmented Reality. The winners will be awarded with a monetary prize, access to a 6-month incubation at […]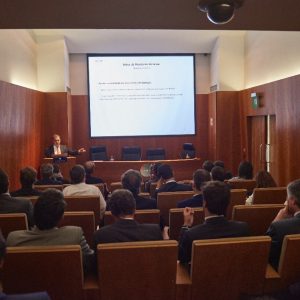 GROW MENTORS ARE NOW LIVE
31 managers of Grupo José de Mello are now Grow Mentors and will help startups throughout their development. Manuel Tânger from Beta-i led a formal training about how to be a startup mentor. This session took place on September 21st. Vasco de Mello led the introduction of the session.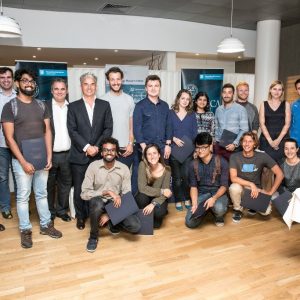 GROW WAS AT THE FINAL SESSION "PITCH AND WIN"
In partnership with IST and KIC innoEnergy, Católica Lisbon School launched a new edition of its program Entrepreneurs in a Week: from Dawn to Pitch, to help master students create their own startups through practical examples. Francisco Gonçalves Pereira was one of the judges of the event, next to successful entrepreneurs, industry leaders and investors […]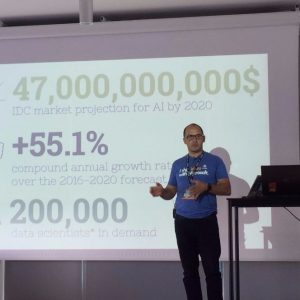 GROW @ ONE MORE INNOVATION CHALLENGE
In the scope of the Innovation Challenge powered by Ativar Portugal, teams were coding for 4 days to build prototypes to answer the different challenges at Microsoft Lisbon offices, including challenges launched by Grow Health. The teams will present their final pitch on the October 11th. Carolina Gonçalves was present at the event representing Grow […]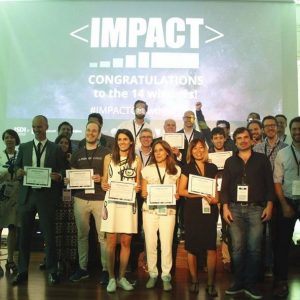 STRATIO IS ONE OF THE WINNERS!
The leading predictive maintenance company, Stratio Automotive 'powered by Grow', has been selected for the IMPACT Growth program. From over 1900 companies, 14 were selected to integrate the program. This will allow the startup to expand its product and technology to the North American market. Remember that Stratio Automotive is preparing a 3-month pilot test […]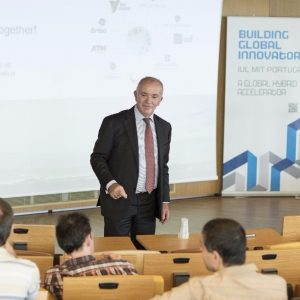 GROW HELD A SESSION @ BGI E-TEAMS EVENT
BGI – the MIT startups accelerator – invited Jorge Sales Gomes to present Grow to some of their mobility and MedTech teams and explain how this initiative can help them in the development of their solutions.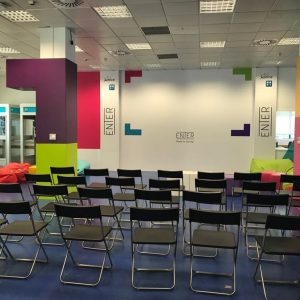 GROW VISITS ENTER'S NEW SPACE
ENTER, the acceleration program from Altice Group has recently opened its new workplace, Techtris House. Referring to the very well known game Tetris, this space wants to suggest that each 'piece' of the ecosystem works and fits together, depending on each other to grow. Techtris House welcomes projects that suit Altice's overall strategy, providing areas […]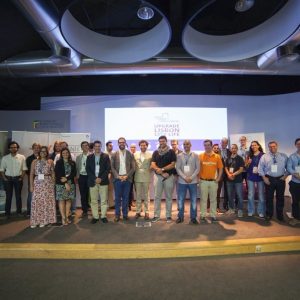 SOL EXPERIMENTATION PHASE IS NOW ON
During this event, 12 passionate and ambitious entrepreneurs introduced their projects and plans to the audience and are now ready to test their solutions in the real world. The Experimentation Phase will take place from July 12 to October 11 in the Lisbon city area. Remember that Smart Open Lisboa is a 6-month program that […]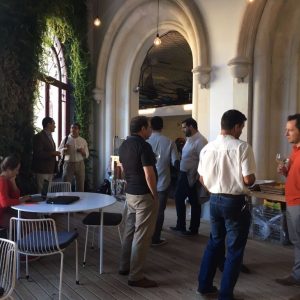 THE NETWORK EVENT WAS OFFICIALLY PRESENTED
Uniplaces hosted TheNetwork official presentation and Grow was there. The event aims to invite startups, entrepreneurs and investors to get together on a 2-days event that will focus on three main aspects: networking, proximity and utility. This event will take place on the 26th and 27th of September at Casa da Criatividade (Aveiro).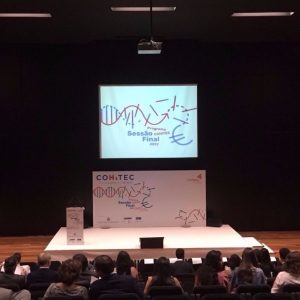 COHITEC'S PROJECTS MADE THEIR FINAL PITCH
The COHiTEC program aims to enable participants to evaluate and commercialize new technologies. Over the last 4 months, 15 teams of researchers, management students and mentors, have explored the commercial viability of emerging technologies with high potential. COHiTEC's 14th edition took place at Nova SBE, where teams had the opportunity to present their pitch to […]