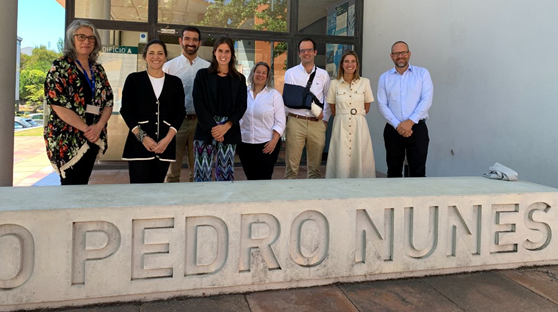 GROW VISITS MAIN ENTITIES OF THE INNOVATION ECOSYSTEM
Last Friday, representatives of José de Mello , CUF – Hospitais e Clínicas, Ravasqueira and José de Mello Residências e Serviços visited two of the main innovation centers and business accelerators in the country: Instituto Pedro Nunes and Biocant Park .
At IPN, we got to know the ESA Space Solutions Portugal, and the Laboratory for Automatics and Systems (LAS) and met with several startups in the areas of health, mobility and robotics.
At Biocant, the main technology park in the areas of biotechnology and life sciences in Portugal, we had the opportunity to visit two incubated companies Crioestaminal and CBR Genomics.