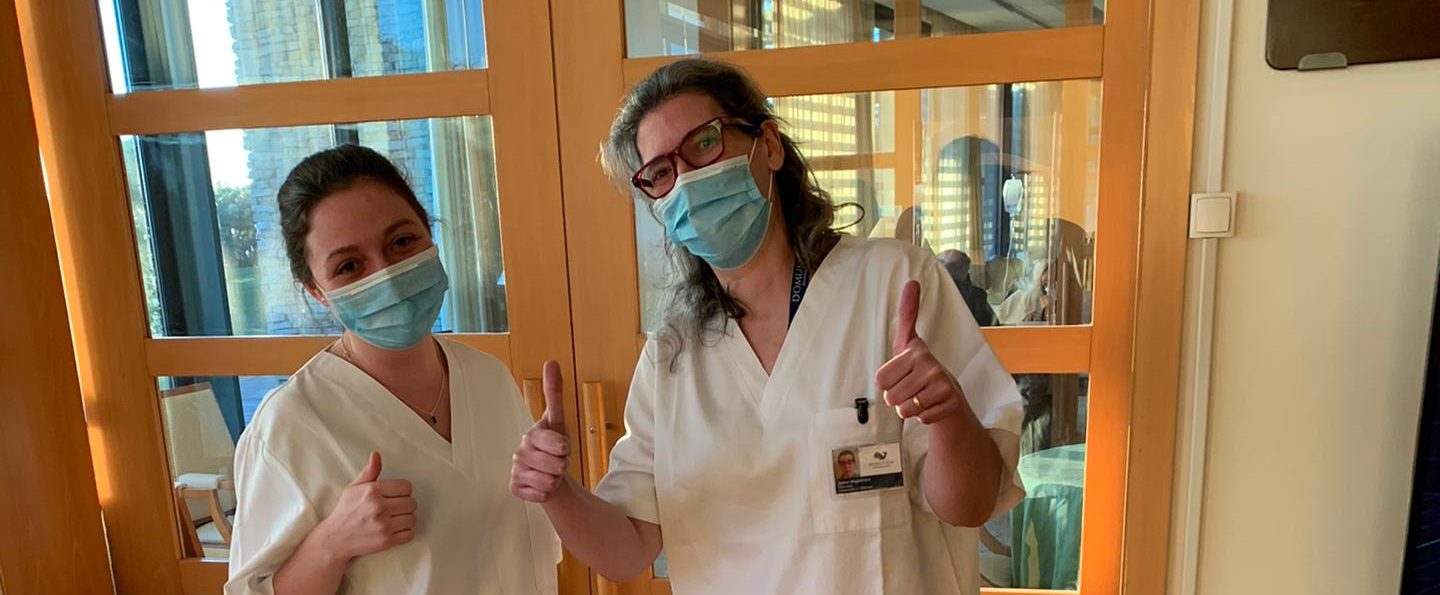 JMRS COMPLETED ITS FIRST PILOT WITH HEALTHTEXTILES
José de Mello Residências e Serviços just completed its first innovation pilot with HealthTextiles, a Swedish startup that creates clothes and uniforms for the healthcare sector with anti-microbial properties, made from a revolutionary and unique natural material – TorTex.

The solution created by the company responds directly to the challenge of hospital infections caused by resistant bacteria and viruses, which constitute the third leading cause of death in developed countries. It is an ideal solution for hospital, clinics, nursing homes and residences.
These uniforms add increased comfort, efficiency and sustainability, contributing to save lives and reduce the costs of medical care arising from hospital infections, particularly under the current Covid-19 pandemic. The pilot with JMRS involved 20 healthcare professionals from Domus Vida Parede Residences, who tested the TorTex uniforms and validated the usability and comfort of the solution. According to one of the physiotherapists "it was very positive to be able to participate and contribute to this action that considers the well-being and comfort of healthcare professionals, and confirm the comfort provided by the new uniform".
Tomas Persson, Founder & Owner of HealthTextiles, was particularly thankful that they were able to carry out this pilot with JMRS and stated that "this is not only important for HealthTextiles, but also for Portugal & the EU to show that innovation can occur everywhere -it is a great success that we could do the wear test during a pandemic situation".