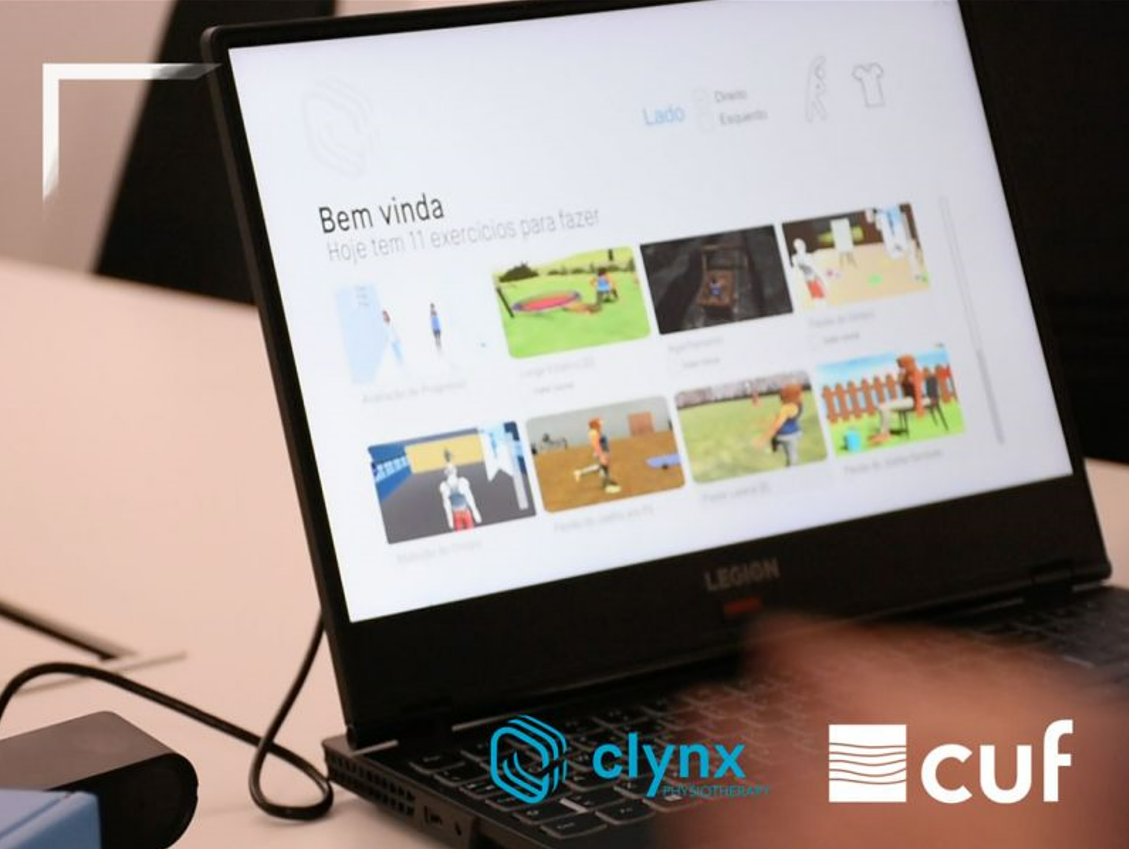 CUF & CLYNX, REMOTE PHYSIOTHERAPY
This year it was possible to move forward with the second phase of the pilot with Clynx, which aims to make physiotherapy a more interactive and motivating experience through a gamified approach.
The pilot took place at CUF Alvalade Clinic at Physical Medicine and Rehabilitation Service and introduced significant improvements and new features, one of them being the possibility for clients to have physiotherapy sessions at home with remote monitoring by the physiotherapy team.
The solution is aligned with one of the most important current trends in the healthcare sector, which was strongly driven by the pandemic – telehealth.