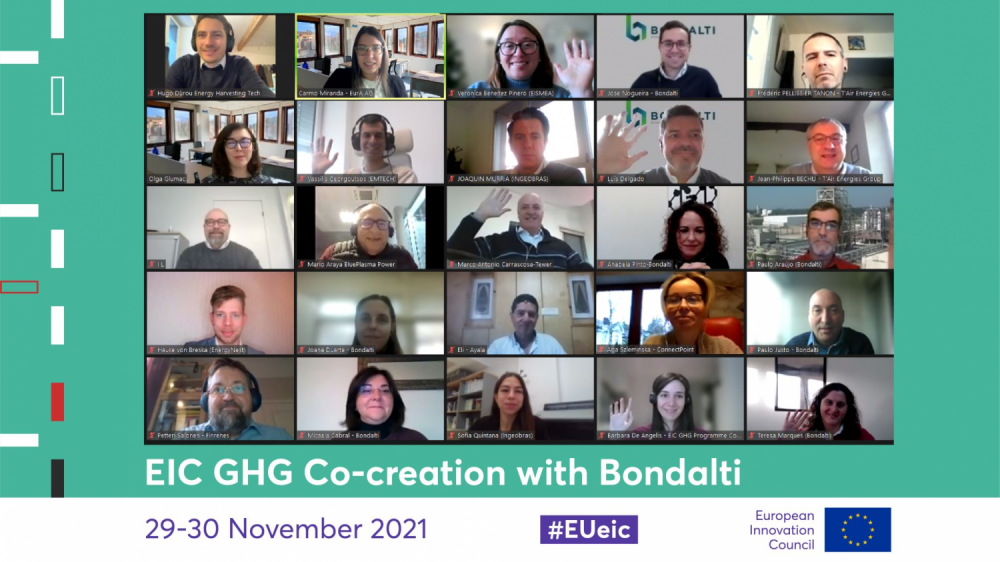 BONDALTI & EIC – GREENHOUSE GAS CO-CREATION PROGRAM
On the 29th and 30th of November 2021, the EIC Greenhouse Gas Co-creation Program with Bondalti took place online and 18 EIC companies had the opportunity to pitch their innovative and sustainable solutions to Bondalti. The EIC GHG Programme aims to leverage unique collaborative experiences between EIC companies and large European organisations and offer EIC companies the chance to co-create products and services.
Great partnership European Innovation Council and SMEs Executive Agency (EISMEA) and EurA AG!!